A NEW DIGITAL AND PHYSICAL ASSET CLASS
Investor and serial entrepreneur with 5 exits to date launches a new digital and physical asset to back stablecoins and cryptocurrencies
SERVICES
Art Direction / Content Strategy / Visual Identity / Pitch Narrative / Product Positioning / Investor Decks / Marketing Collateral / Packaging / Object Design / CGI & Visual Effects Production / Concept Art / Media Creation / Photo Editor / Image Curation / Interactive Demos / Web Design
INTRODUCING THE FIRST FUNGIBLE DIAMOND COMMODITY
Working with visionary entrepreneur to translate his ideas into action and creating consistent, scalable brand designs, visual identities and content strategies.
SMART STORAGE FOR SMART ASSETS
Design of a cabinet enabling instant auditing, a 3D printed tray for 10 $100,000 bars to fit in an iPad sleeve, and other design/packaging projects.
INVESTOR DECK IN ENGLISH AND CHINESE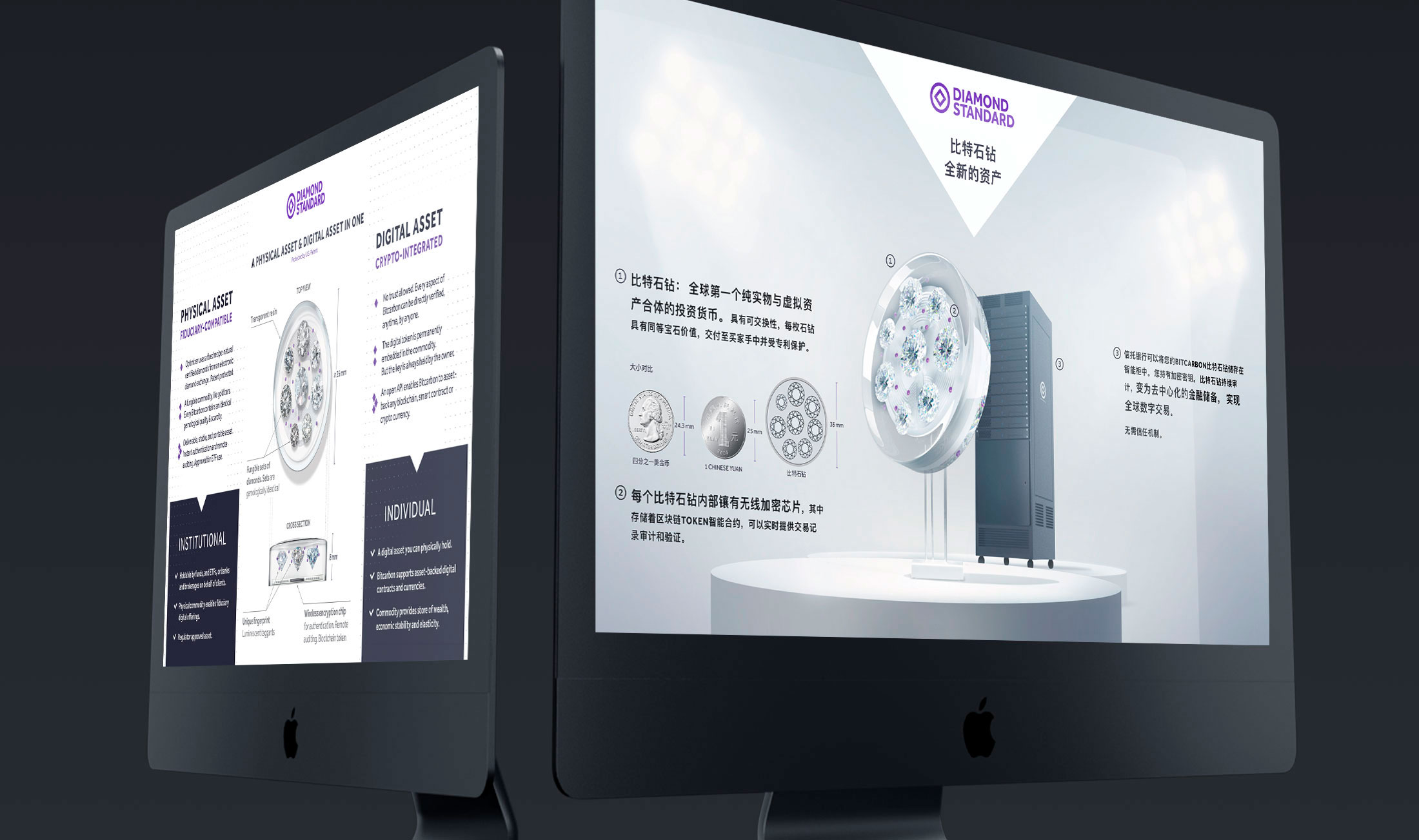 SLIDESHOW AND BOOKLET FOR INSTITUTIONAL INVESTORS
DEFINING A COMPANY THROUGH IMAGE CURATION
Strategic presentation to start preparing media resources; images for major publications (the New York Times, the WSJ, Bloomberg, and big international magazines) and royalty-free, high-quality renderings.